Understanding the Economics of Yacht Floristry in Monaco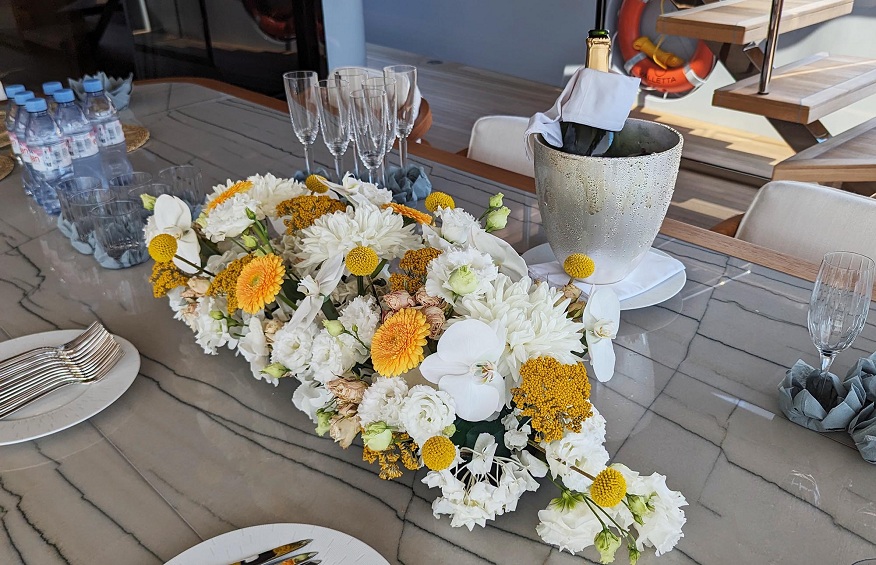 The dazzling world of luxury yachts represents a realm where extravagance meets elegance, a floating testimony to the lifestyle of the world's elite. Monaco, a haven for this affluent community, boasts a unique facet of this luxurious lifestyle: bespoke yacht floristry. Behind the stunning floral displays that grace these vessels, there is a complex economic landscape navigated by the yacht florists in Monaco, who manage to blend business acumen with artistic flair.
Understanding the business model of yacht floristry requires diving into the specifics that set it apart from traditional floristry. "The stakes are higher," begins Sophie Garnier, a top-tier yacht florist based in Monaco. "Clients are paying for exclusivity, customization, and often, immediacy. It's not just about selling flowers; it's about providing a high-end, personalized service that aligns with the prestigious nature of yachting."
Investing in this niche sector comes with its unique challenges. The inventory, primarily composed of high-end, often rare flowers, requires significant upfront capital. These blooms, sourced globally, incur expenses far beyond their purchase price, encompassing import duties, transportation, and storage. Furthermore, the florists must maintain a ready-to-dispatch inventory, anticipating the need for last-minute, yet still spectacular, installations.
However, the logistical ballet behind securing the freshest flowers pales in comparison to the real driving force of the business: the creation of unforgettable experiences. The yacht florists in Monaco are part of a broader luxury ecosystem, contributing to moments that clients are willing to invest heavily in. "We're often dealing with significant events in the clients' personal or professional lives," Garnier explains. "Our work needs to not only match but enhance the emotional and aesthetic tone of these moments."
Consequently, pricing in yacht floristry reflects this high-stakes environment. Florists factor in the complexity of installation, maintenance while at sea, and the premium nature of the service. It's a careful balance of ensuring the business's profitability while acknowledging the market's exclusivity and clientele's financial elasticity.
Additionally, the economic ripple effect of yacht floristry extends to various sectors in Monaco. From local growers benefiting from sustainable sourcing trends to the transportation and hospitality industries, these businesses collectively contribute to the principality's economy.
The yacht florists in Monaco have carved a unique space in the luxury market, one defined by the precarious balance of opulent demand and operational complexity. As they continue to shape this industry, their influence stretches beyond the yachts, harbors, and blooms, rooting itself deeply in the vibrant economic soil of Monaco's luxurious landscape.