Online jewelry: ranking and comparison of the best jewelry stores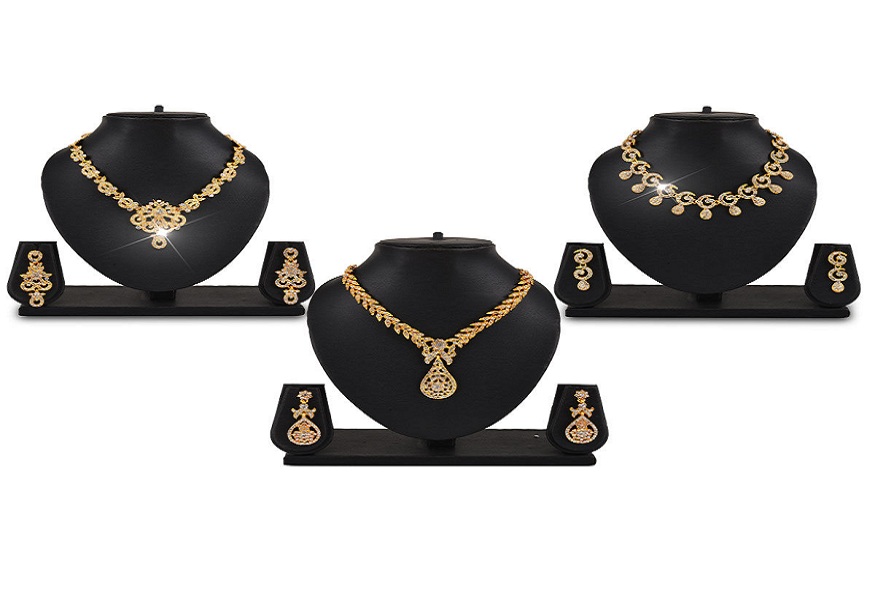 Whether it is more to complete an outfit or to offer, a jewel is never too much. So if you want to treat yourself without breaking the bank, we give you a selection of online jewelry, where you can find necklaces, bracelets and earrings at low prices. Whether wholesalers, already known brands or designers, you will find something to offer you a pretty set.
Handmade fan? No, we're not talking about the noodle necklace your child made for Mother's Day. Here, we talk to you about craftsmanship, know-how from all over the world, in short, lots of little hands working to offer you pretty models. Nice, to not have the same ring as your colleague bought in the shop where everyone goes. Sometimes created in small quantities, it does not take long to order and delivery times can be a bit long.
Golden story
Histoire d'or is the base, a bit like the Ikea of ​​furniture but without the user manuals in Swedish. As soon as you arrive on the site, you are asked if you need help. It's up to you whether you want to talk silver mesh with a robot or do your shopping in peace. You can search by type, budget or genre. And for others there are gift ideas to give you a hand.
See website
Nilaï Paris is a brand of designer jewelry that knows both allies and trends of the moment.. For those who are directly or indirectly interested in the powers of stones, you will be delighted to discover each of their virtues. Energy, emotion or energization, choose the one that suits you for your next jewelry.
The brand's leitmotif? To offer classic and timeless jewellery, with refined designs and promoting simplicity. The main materials are 925/1000 solid silver and 16 carat 3 micron gold plated guaranteed for 10 years. If you have any questions, do not hesitate, she will take care to answer you with reactivity.
Pretty girl
We love everything that comes from Normandy and the Jolie Demoiselle brand is no exception to the rule. You will not be disappointed by these trendy jewels selected from designers. Also discover their range of engravable necklaces as well as their own collection of jewelry, timeless and refined, imagined and assembled in a Parisian workshop. Your order will be carefully wrapped in tissue paper and a pretty box.
If you are told fancy jewelry of French creation, trends, graphics adorned with swarovski crystals, who do you think of? At Bohm of course. All the rings are adjustable so there is no risk of finding yourself saggy when your middle finger has doubled in size due to the heat. All jewelry is guaranteed for one year after purchase. Whether you are in love with the beach, astrological signs or natural stones, there is something for everyone and the low prices will make you want to crack your jewelry box.
Joobee's concept was simple: only offer jewelry made in France. Today about twenty designers are on the online store. Each piece of jewelery is handcrafted with quality materials: brass gilded with fine 24 carat gold, gold plated, natural stones, crystal, pearls. Running out of ideas? Find inspirations in the "Styles" section. For small budgets, jewelry for less than 20 euros in the Good Deals will necessarily find takers.
Choosing a piece of jewelry from this designer means opting for a timeless style that mixes both French jewelry and Greek culture. The designer, who has surrounded herself with a feminine and feminist team, is committed to the foundation for the
Discover our selection of the best ethical jewelry stores , for even more shopping with values.
My jewels
Discover the ultimate online jewelry store. Without having to go to the store, you have access to collections of watches, jewelry & gift ideas for women… Take advantage of the personalization service where you can create to measure, engrave, or fit to size.
The desire of this designer is simple: to want to sell jewelry that is water-resistant, anti-allergy and at an affordable price. Discover jewels which, once designed and created on a brass base, are sent to a Parisian gilder to cover it with its beautiful layer of 3 micron gold. All jewelry is gold plated in France. To avoid waste, no more than 100 pieces are produced, on average, per model.
Here it is jewelry hand-drawn by the designer in her workshop in Belgium, adjustable, and covered with fine gold or silver, and set with fine stones. The jewels she creates celebrate the independence, the badass attitude and the audacity of women. All the women. Fall in love quickly for a lucky charm or a choker.