How to wear a hat for men?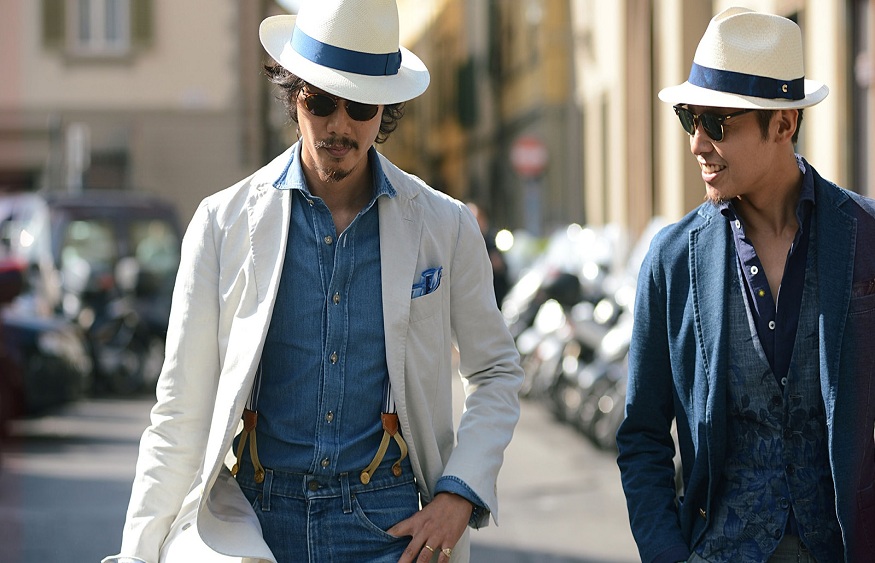 Hats are not only used to protect the head from the cold or the sun, they also give a fashionable touch to your outfits.
You should know that the headgear is one of the most difficult parts for a man to wear.
There are several styles of hats for men and several models for each season. Here is our special Autumn/Winter selection:
Our selection of LC hats
First, let's talk about caps . Men's caps have been part of men's street wear fashion for many years. It also goes well with both chic and casual looks.
It can be declined today with all possible looks and clothing styles, you just have to know how to adapt it to your look of the day.
With Le Chapoté , there are many models. For example, this year the camel corduroy cap reminds us of the beautiful colors of this fall or the simple and effective black wool cap , is perfect for the onset of cold weather!
The Peaky Blinders flat cap
As a reminder, the flat cap is a cap that has a rounded shape on the front, and with a visor. It generally appeals to fans of the Lupine or Peaky Blinder series, but not only…!
In general, it is made with a soft fabric and whose front edge, above the visor, is short and curved.
Traditionally in tweed or wool, this cap is very flexible and light.
It is very easy to wear for a man because it easily matches all outfits , it adds a chic but also vintage style.
Le Chapoté offers several flat caps perfect for men this winter, for example the black corduroy cap _corduroy being very fashionable this year_ but also the green woolen flat cap for a touch of warmth and color to your look of the day gentlemen!
Contrary to what one might think, the flat cap is not a headgear that is worn only in winter and it is not intended only for men.
The bucket hat, an essential fashion accessory
To wear a men's bucket hat , there is no real rule. It can be worn at any age and in any season.
In autumn, rain and bad weather are at the has concocted the perfect rain hats to face these famous bad weather that we dread so much.
Le offers a range of waterproof rain hats to protect yourself from the rain, a gray rain hat or even a black rain hat for a sober look. But there are also khaki or blue rain hats for those looking for color!
Are you looking for the ideal bucket hat to fight the cold?
With Le Chapoté there is a choice! The Safran corduroy bucket hat for color, the white fur bucket hat for a cocooning touch or even the light gray wool bucket hat for warmth!
There are 4 types of fibers resulting from shearing: llama, alpaca, vicuña and guanaco hair. Vicuna wool is the most expensive in the world. The llama population is mainly concentrated in Peru and Bolivia. Alpaca wool is the most widely used in the textile industry. 5000 tons of alpaca wool are harvested each year worldwide and 6000 kg for vicuna wool, which is the most expensive wool in the world. Llama hair is short and soft. There are two types of alpaca that provide wool: the huancayo, whose fiber is short, dense, and spongy, and the suri, whose fiber is longer, stiff, and silky. Alpaca fiber is very coveted because it is soft, warm and 4 times more resistant than sheep's wool. It is insulating, odorless and hypoallergenic. It comes in 22 different natural colors.
 Vicuna wool is light brown, fine, soft and insulating. As for the Guanaco, it has a double coat made up of thick hair and very fine down. Shearing takes place once a year, around the month of May, and can harvest up to 2.5 kg of wool for an alpaca. The hairs are then sorted, washed, dusted and then dried before being combed and spun, to create soft and warm handmade garments such as scarves, sweaters or hats. The alpaca has a low ecological footprint, unlike cashmere goats. Its wool, which does not require chemical treatment, is completely biodegradable. However, this material is far from being local since a large majority of its production is done in Latin America. Moreover, this harvest of wool is not beneficial for all types of llama. While the Pampas Galeras National Reserve in Brazil protects vicuñas, the guanaco is a species on the verge of extinction, threatened by poaching and smuggling.